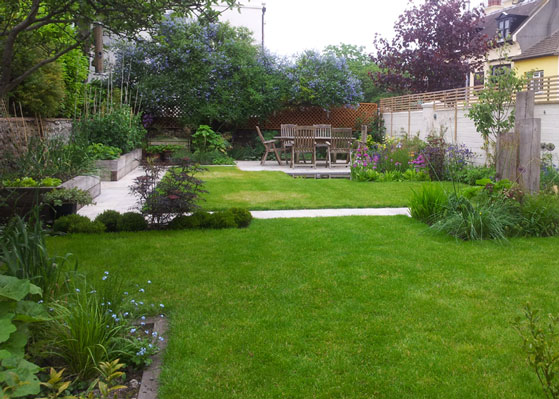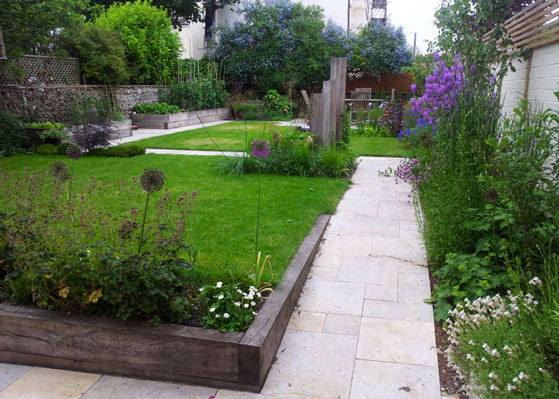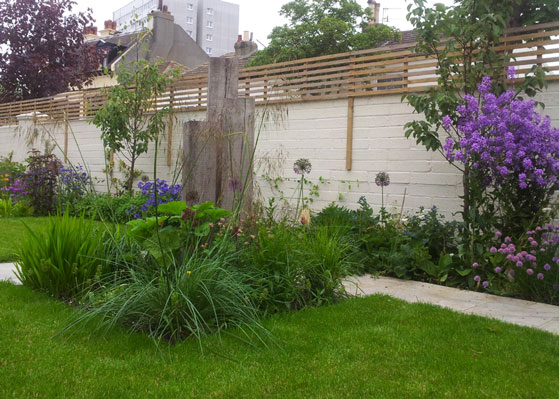 Our clients wanted a Mediterranean feel to their Brighton garden. This was achieved with the careful selection of stone, which has the look and feel of Travertine but is much more suited our English climate. With careful butt jointing, it looks stunning.
A geometric design gave us simple straight lines to define paths, two lawns, a pond and deep planting borders, and became the fourth garden we've designed factoring in the family's regular use of their table tennis table.
Room for a hammock, raised beds for growing some veg and some subtle garden lighting all add to the feel of this beautiful town garden.
For an initial consultation call Lisa on 07957 751218 or email her at info@lilybud.co.uk