Excellent from start to end… We started with a neglected hilly expanse of space which we wanted to transform into a modern unconventional garden with an art deco feel.Liz and Mo - read all Google reviews.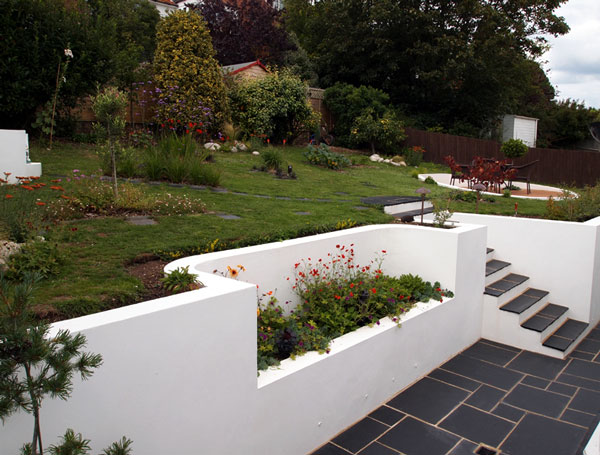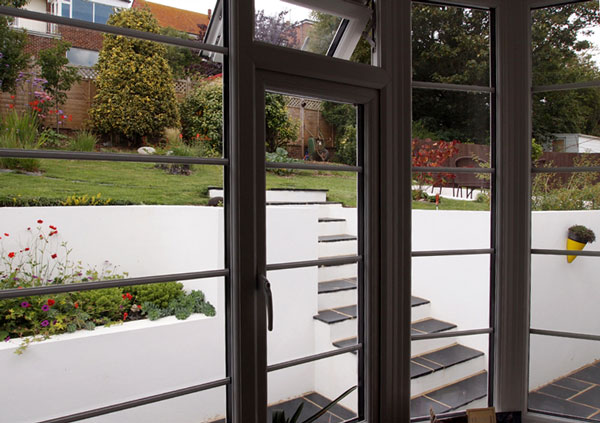 Our clients wanted a modern garden but with an Art Deco feel to it, to compliment their Art Deco bungalow in Saltdean. They were clear from the outset that they didn't want "the usual lawn and borders" but were keen for something a little out of the ordinary.
Moving the wall back
A structural engineer was consulted over the specification of the new retaining walls. The design incorporated a split level wall to bring the planting right up to the bedroom window. We stamped the art deco architectural detail of the bay window into the new planting bed.
Pushing this wall back into the hill by only 1 metre has significantly improved the sense of space, both in the garden and as viewed from the bedroom. In keeping with Art Deco style, the walls were rendered and painted white, bouncing lots more light in through the bedroom window.
Design of the garden
The iconic sun ray motif, specifically as used in the crown of the Chrysler Building in New York was the start point for the design of the top level of the garden, with triangular metal edged planting beds radiating out from the top of the steps.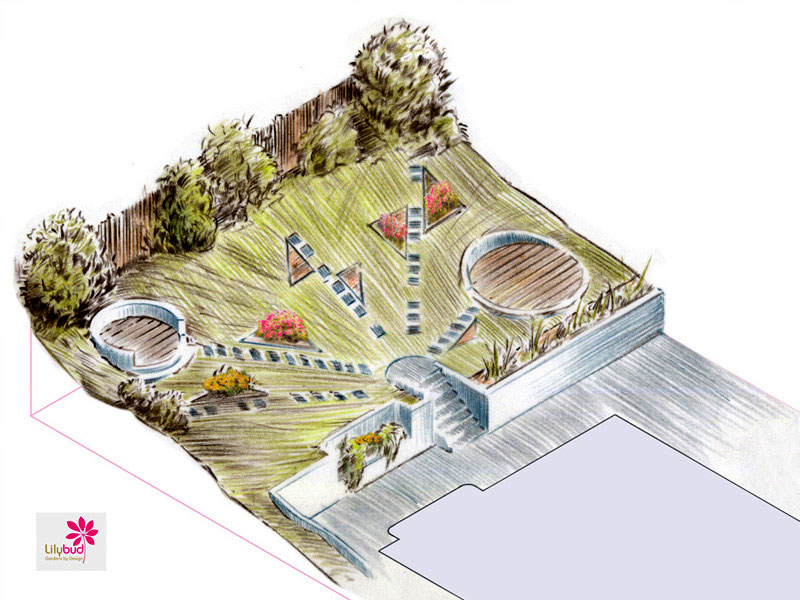 Our clients enjoy great views from their garden and they wanted 2 seating areas - one that captures views across the Lido and towards the South Downs and the other towards the sea.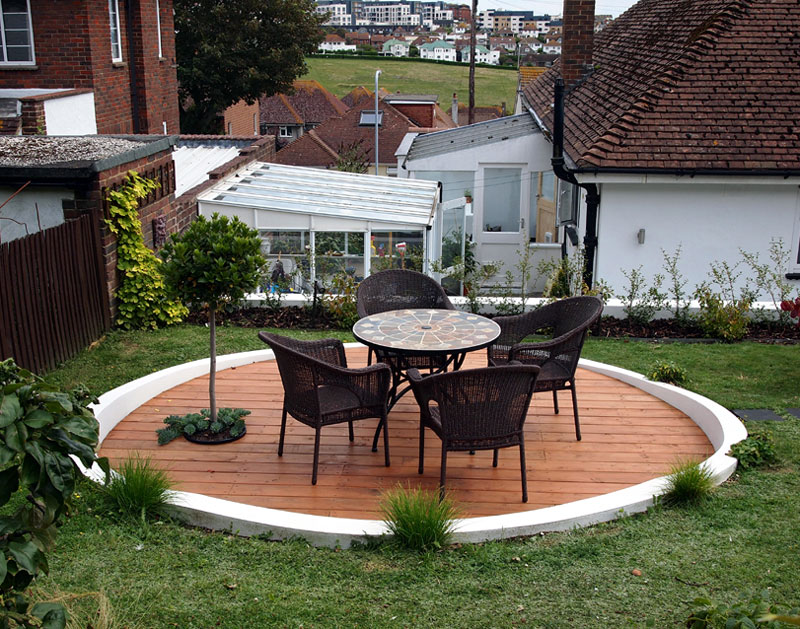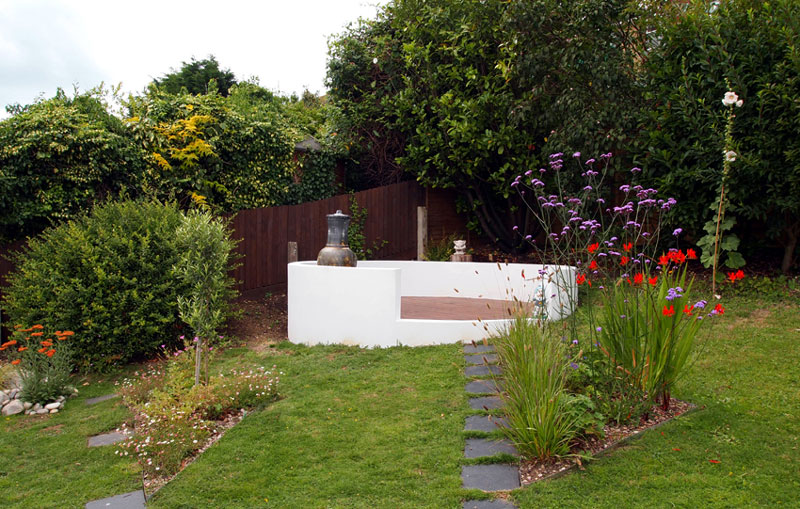 It was important to our clients to get the maximum value out of their garden and factoring in some good lighting means they use it well into the evening. The top deck with its wall wrapping round has a chiminea, making it extra cosy and comfy for evenings with friends.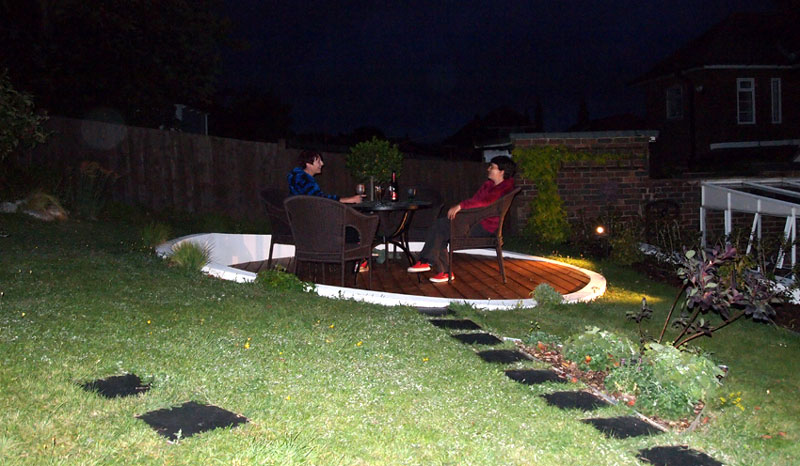 We decided to keep much of the rear boundary trees and shrubs as they provide a degree of privacy as well as a sense of maturity that it would take years to recreate. Over time, we will selectively replace the shrubs our clients don't like.
Part of the brief was to leave a some space for our clients to grow vegetables and herbs and it'll be great to watch the garden evolve over the years.
The garden before we started
The site presented several significant challenges. Built on the side of a hill, the garden rises well over 3 metres from the back door to the top of the garden.
A key design factor was to dramatically improve the view from the bedroom window - an oppressive crumbling red brick wall.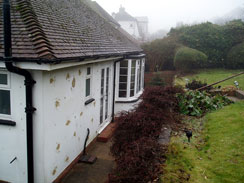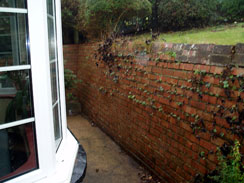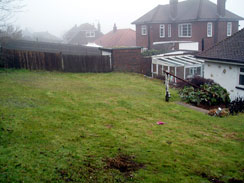 For an initial consultation call Lisa on 07957 751218 or email her at info@lilybud.co.uk